Tender with quantities – quantity verification
Quantities are central to many agreements in construction, and should therefore be as accurate as possible.
Incorrect quantity statements are a major challenge in the construction process, which typically has serious consequences for delivery procurement, finances and schedule.
What is the purpose of quantity verification?
With quantity verification, you get better security for the quantities in the project tender. Quantity statements and tender lists are examined and compared. Any discrepancies are marked in a verification document, which gives you a real overview of the potential risks associated with quantities on your project.
The verification that document you receive as documentation, you can advantageously include in the dialogue with your adviser, so that the discrepancies can be corrected in time.
Quantity statements and tender lists
If you are a developer, it will typically be an advantage to have a risk analysis carried out on the stated quantity statements and quotation lists regarding your project before tender. Then you are sure that the foundation you send out, on which the contractor gives his price, is correct. If the quantities are not correct, a calculation that you can count on, can not be made.
The more accurate the quantity statement is, the more accurate the contractor's offer will be, the fewer reservations he will make, and the fewer unpleasant extra bills there is a risk of receiving during execution.
Tender with quantities – uncover discrepancies
If you are a contractor and are bidding on a large project that is tendered with quantities, you typically have two to three weeks to verify after the bidding, where it will be worthwhile to know the discrepancies. Depending on the type of contract, you take over the risk for the quantities afterwards.
Therefore, it is crucial that you know the discrepancies in advance so that you avoid financial surprises during the execution that wreak havoc on your budget.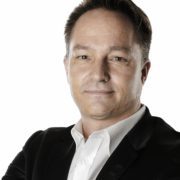 "On large construction cases, a project is often tendered with indicative quantities. If there are errors in quantity statements in the tender material, the risk lies with us as a contractor, and it can be expensive in execution. In connection with this type of tender, we ask Exigo to find the errors in the quantity statements on selected tasks and give us an overview of the correct quantities. They turn over 3D models, double-check if measurement rules are complied with, etc.
An overview of the right quantities can have an impact on whether we win the construction case or not. Based on the right quantities, we can work out an accurate price and do not have to worry about a possible unnecessary quantity risk in the execution. I can highly recommend advice from Exigo, who are professional and skilled in their work. We can focus on what we are best at and together ensure that JORTON wins the tender. "
Should we help you too?
At Exigo, we can quickly and easily deliver a quantity verification. It gives peace of mind.
Contact us and we will find out how we can help you.
We are also happy to help you with your quantities
You are always welcome to call or write: Kristian Birch Pedersen, kbp@exigo.dk, +45 53 55 59 05