Track your inventory
For larger construction projects, the projects are often advertised with indicative quantities. The risk of discrepancies in the quantity inventory of the tender documents lies with the contractor who wins the tender – and the execution is expensive. It is therefore important that as a general contractor you know the mistakes in advance. Exigo can help you review your quantities so that you can get a high price without worrying about potential volume risks in performance. We are experts in conducting independent quantitative inventory analysis based on 3D models of architects/engineers or 2D drawings and delivering them in spreadsheets, PDFs or similar to clearly visualize inconsistencies.
Read about our tools for effective risk management in relation to quantities.
Jorton
"An overview of the right quantities can influence whether we win the tender or not. Based on the right quantities, we can prepare a precise price and not have to worry about unnecessary quantity risks during execution. I recommend the advice of Exigo, who is professional and competent. We can focus on what we can do best and work together to ensure that JORTON wins the tender."
Save time
It is about 80% faster to generate quantitative statements based on automatic quantity extraction from 3D models than with conventional 2D drawing-based measurements. When the 3D models are updated, the volume extraction is automatically updated. We use the market's best production management tool, Vico Office, to make your quantities quality-proof, make changes, and deliver crisp volume extractions. Vico Office offers e.g. a strong connection between quantity extraction and the 3D model. If an object type is marked in the quantity specification (eg interior walls), they light up yellow in the 3D model. For example, objects that are misnamed can be easily identified and corrected.
You can also do it yourself! With Vico Office, you can self-extract quantities and record quantity errors. You can find a movie about volume reductions at Vico Office here.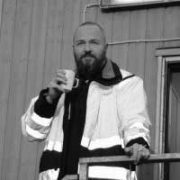 Elindco
"For the latest form of tender, the contractor will have to check the quantities of the construction company, minimizing the risk of inconsistencies in quantities during the execution phase. We could have checked the verification ourselves, but on the whole it made sense to get external help with the task. Exigo provided a fast and efficient service while focusing on other project-related issues."
At Exigo we have many satisfied customers who benefit greatly from our contract consultancy. Read what they say about us.
Should we help?
At Exigo, we can quickly and easily provide quantity calculations that show the differences between the amounts calculated by the consultant and those calculated on the basis of the 3D model. That gives peace of mind. Contact us and we will find out how we can help you.