3D Modeling and Working Drawings
The 3D models are crucial
Responsibility for the 3D models you receive as a contractor is often shared by young, inexperienced EIR/ BIM managers in each office. Combined with a high-voltage industry where many stakeholders work together on the scope of services, the prepared 3D models are often not updated with the right information.
At Exigo, with advanced IT technology and a professional background in construction, we are specialists in dealing with 3D models. We ensure that the 3D models contain accurate information about the products, such as manufacturer, model number, serial number and instructions for operation and maintenance.
Working Drawings
We only create 2D drawings based on correct 3D models. The prices for drawing 2D drawings and 3D models are about the same, but the value of 3D modelling is much higher.
In addition to a convenient visual overview, you automatically receive updated plans, sections, and facades as the 3D model is updated. You can also perform a collision check of the 3D model. Learn more about how to use Exigo to detect collisions in your project.

Jorton and Byens Bro in Odense
"JORTON had a good and constructive collaboration with Exigo at Byens Bro in Odense. The tender material provided access to the 3D model so that it could be used by the owner during the execution phase. Exigo has helped extract sales data, capture additional cross-sections at critical points, and control components. Without Exigo's skills, we would not have achieved those goals."
3D-Coordinator in the Rømerhouse
We help many Danish contractors with 3D modelling and the creation of 2D drawings. We're working with a 3D designer in Hungary who can quickly, cost-effectively and efficiently create a 3D model of your construction project.
In cooperation with the construction company Hansson & Knudsen, we have taken on the role of the 3D coordinator in the construction project Rømerhus in Aarhus. Here we created 3D models of the areas that were not created in 3D and performed constant collision checks of all 3D models to ensure a collision-free project. This included the constant tuning of all models of the different units in the execution.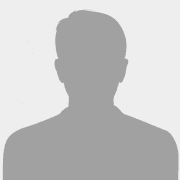 Exigo helps Hansson & Knudsen with the collision control
"There are various risks associated with the construction project of the Rømerhuis. First, we are building a complex steel structure and many new installations in an old crooked building. Second, we design and build at the same time. Without 3D, it just does not work. The success is based on good and close cooperation between all units. Everyone in the team, the contractor, the engineer, Exigo, and everyone involved in the installation, worked hard to get the owner to get a good result."
As-built-drawings
More and more owners are calling for as-built drawings with the actual components specified in the 3D models. In this way, they ensure a more cost-effective and efficient operation, which is at the forefront of ongoing renewal.
We can also deliver that – so that you can give your customer what he needs for the subsequent operation. The models may include product information such as manufacturer, model number, serial number, and instructions for operation and maintenance. We can extend your 3D model with data so it can be used directly as the basis for scheduling and production management.
LEAN Coordination
As part of our drafting process, we offer LEAN coordination. We follow a structured process in which a single team coordinates and draws all installations in 3D. This ensures the best possible basis for efficient execution. The projects can be prepared in various tools according to your wishes, for example, Autodesk Revit, ArchiCad, Tekla Structures etc.
Working drawings for installations
Based on collision-free 3D models, we create targeted 2D working drawings and diagrams. Our drawings are colorful and therefore easy to read. They can be prepared in the detail that you or your subcontractors desire. We can also create hole plans that are useful to ensure that all recesses are properly positioned in the concrete before casting.
At Exigo we have many satisfied customers who benefit greatly from our contract consultancy. Read what they say about us.
Precise working drawings
Get accurate work drawings based on the quality assurance of 3D models. Then you have peace and no worries. Contact us and we will find out how we can help you.